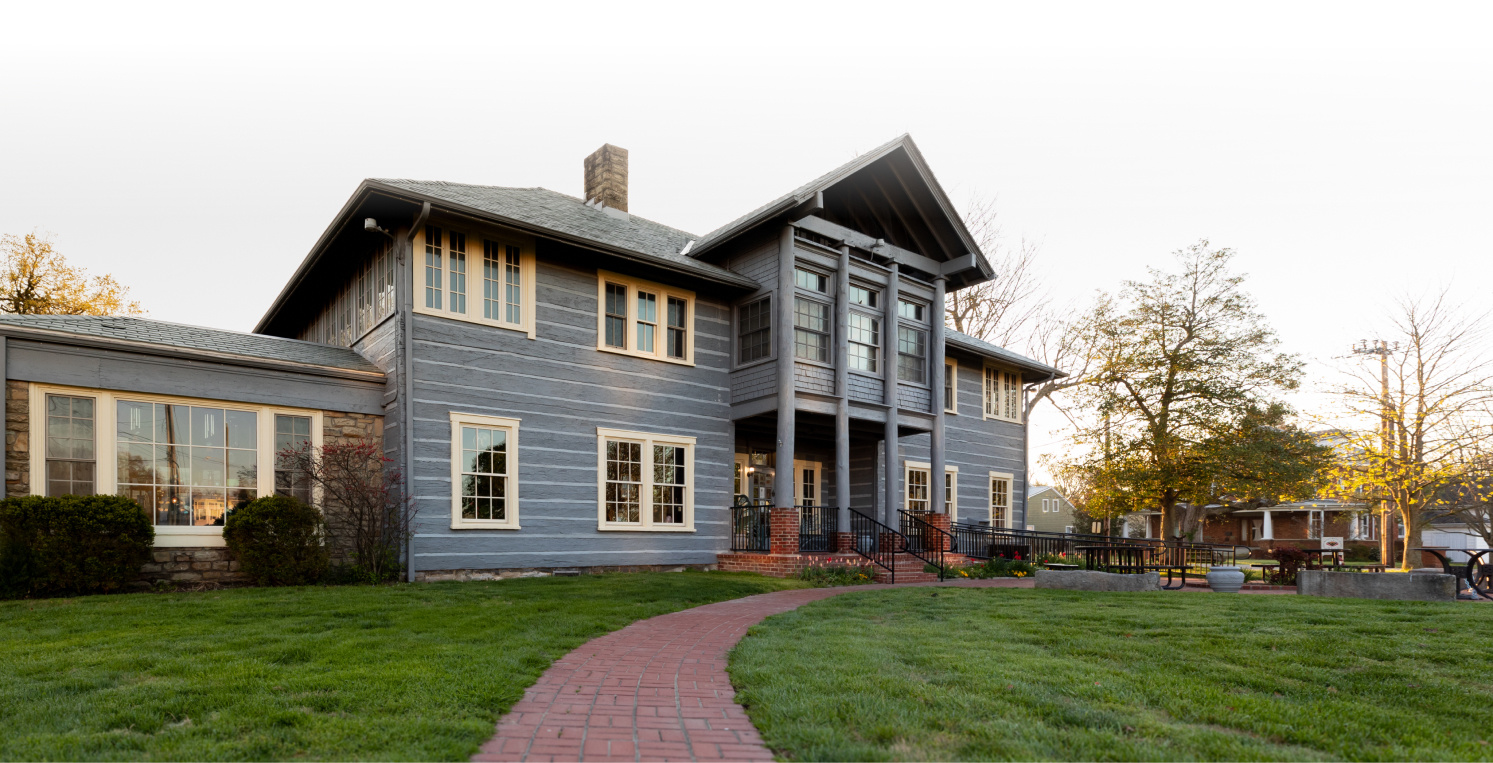 The
Log House


Craft Gallery



The Log House Craft Gallery is the oldest, continually run craft gallery in the state of Kentucky.  In the beginning, the Log House served as the home of Anna Ernberg and her sons as well as a weaving studio and a sales room.  Berea College's third president, William G. Frost recognized that the college could support the families of the Appalachian Mountains by purchasing their wares and reselling them through the Log House.  Today, this tradition continues.  The Log House displays and sells the craft of over 500 artists. The portfolio continues to grow with new items and new, up-and-coming artists.

Thanks to Anna's fundraising talents, the Log House is a huge, three story-structure, home to specialty rooms like a yarn room, a garden room, a toy room, and a Christmas room. But the pinnacle of new products is housed in the center room on the first floor, where you can find extraordinary hand-crafted kitchen items from cast-iron skillets to hand-forged knives and copper pots.

There's an energy at the Log House you can't find anywhere else. You can't help but feel the creative talents of generations of artists throughout the store. The artists pour a little piece of their heart and soul into every item they make. When you buy something from the Log House, you can feel the artists' energy and you know the artist is sharing a piece of themself with you. It's a kind of connection you can't get just anywhere.

We hope that someday you'll get to visit us in person at the Log House. But until then, enjoy browsing the website and we'll be happy to ship to you so that you, too, can share a little piece of the artists' hearts.
Your cart — 0
You cart is currently empty